Source: Emmys.com
With so much competition from cable and streaming services, it's harder than ever for a broadcast-network pilot to break through.
The pressure is on to connect  with viewers right away. Here, the creators of five pilots debuting this fall on ABC, CBS, Fox, NBC and The CW talk about the process of writing those all-important  first episodes and what they did — they hope — to leave viewers wanting more.
THE BRAVE, NBC
Dean Georgaris
When he was writing the pilot for NBC's "The Brave", Dean Georgaris trusted his gut throughout the process. "And my gut said, if I wrote something I would want to watch, then other people would want to watch it, too. Ultimately, that's all we can really do as writers", he says.
Georgaris is best known as a movie screenwriter whose credits include "The Manchurian Candidate" Update and "Lara Croft Tomb Raider: The Cradle of Life".
For "The Brave", he indulged his fascination with the Americans who risk their lives to protect us all. He crafted an intricate, fast-paced pilot that has viewers tagging along as an elite special-ops squad led by Captain Adam Dalton (Mike Vogel) goes on a dangerous mission into Syria to rescue a kidnapped American doctor.
Back in Washington, the squad is supported by a strategic ops crew led by Patricia Campbell (Anne Heche), deputy director of the Defense Intelligence Agency.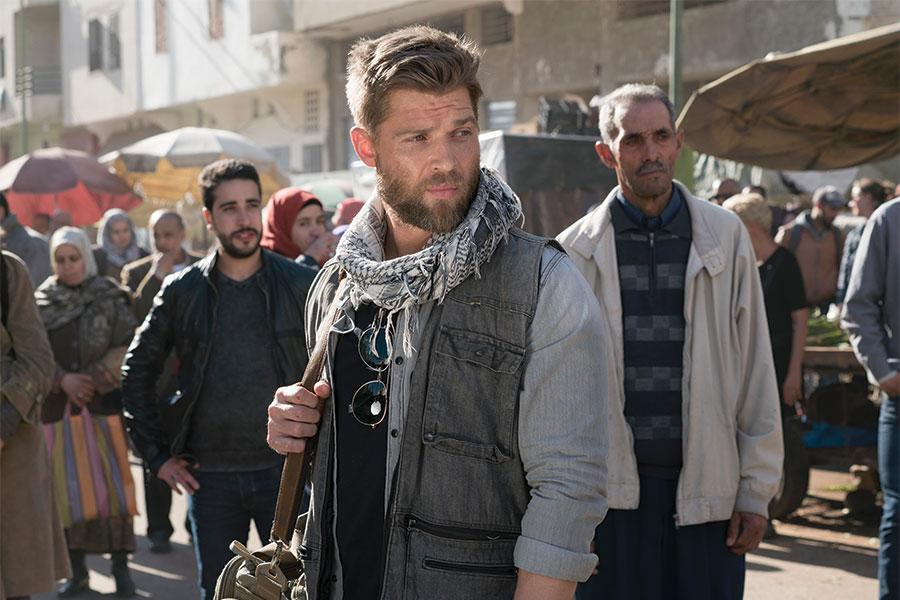 The pilot for "The Brave", debuting September 25, is purposely action packed; Georgaris throws in some daunting twists and turns to demonstrate the resiliency of his heroes and keep viewers on their toes. "I wanted to have at least one Murphy's Law moment, where the team is doing things properly, and things go wrong through no fault of their own, and they're forced to adapt", he says.
"I wanted to show the audience that this was not simply a team in uniforms that was going to be breaking down doors every week".
In the pilot, we don't go home with the characters. They're focused on the job they have to do, and information about their lives and motivations is revealed sparingly. "I know these characters. I'd be able to talk to you about them for three hours, but I'm not going to show you things unless the story makes time for it", Georgaris says of his unforced approach.
"You get smaller pieces of character [in the pilot], but hopefully, the pieces you get feel meaningful because they feel more natural, and the audience feels as if they're discovering things".