A few days ago Travis Aaron Wade together with the Talent Reissues Unique Threads 4 Heroes (T.r.u.t.h. 1111) fundraising organization dropped their third auction in collaboration with Mike Vogel!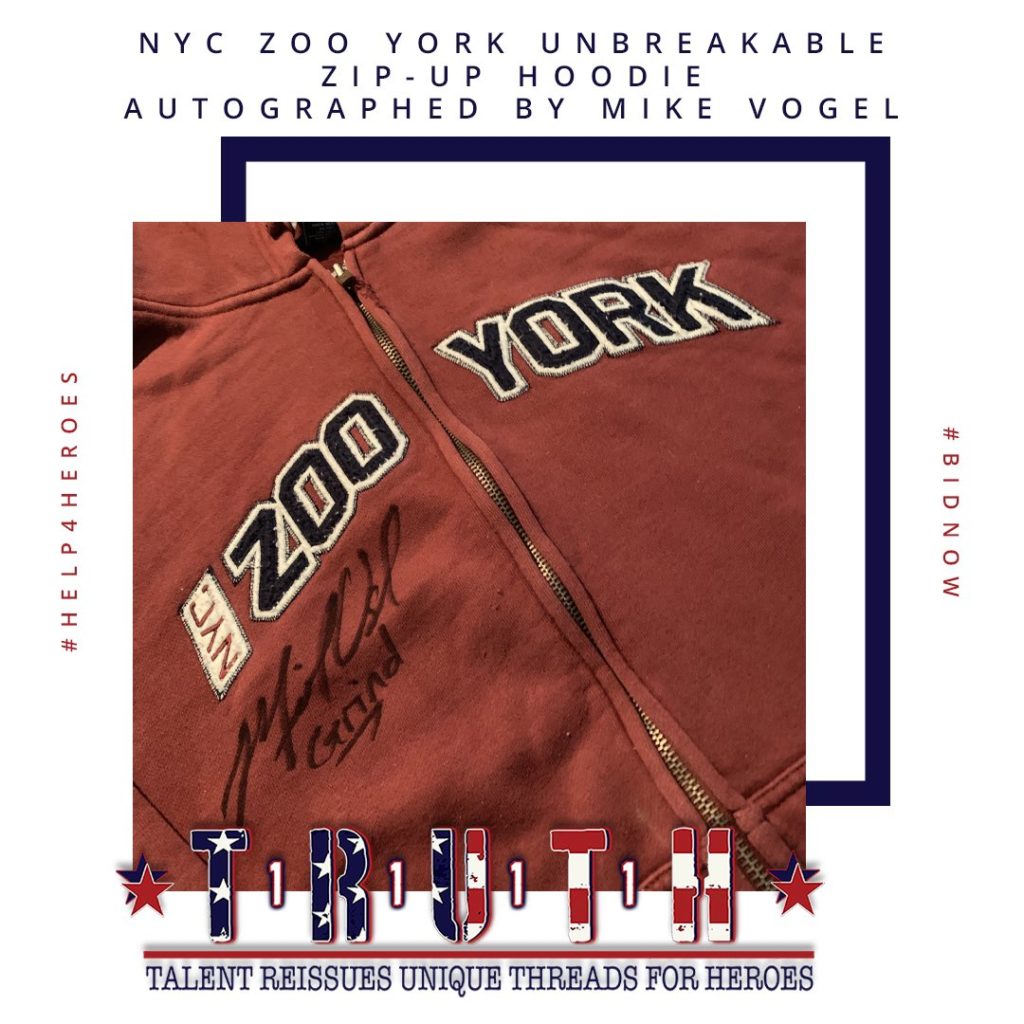 This time you're able to bid home a NYC Zoo York Hoodie worn (and signed) by Mike in his first movie, "Grind" (2003). We encourage all of you to GO BID ON EBAY and help our Heroes.
Current bid is $75.00!